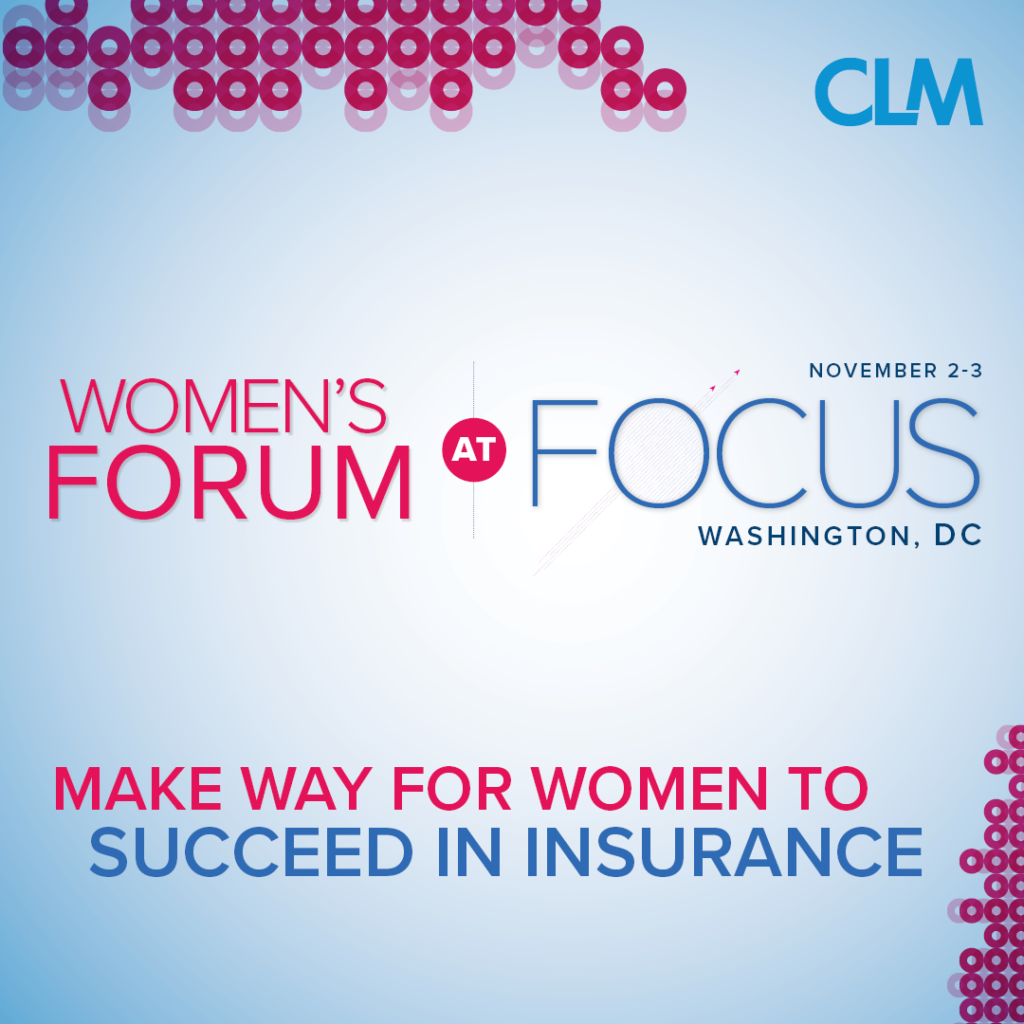 The CLM is offering complimentary registration to RISE members for their Women's Forum, to be held November 2-3 in Washington DC. The special discount is available to the first fifty (50) RISE members that register for the Women's Forum.
Career success. What does it mean? There is no single answer – it's as individual as you are.
We also share common challenges, like inequity, burnout, and frustration. Learning how to survive, let alone thrive, in today's workplace can feel overwhelming.
Women's Forum will celebrate, inspire, support, and advocate for you as a woman in the changing insurance industry. We've assembled thought leaders, experts, and visionaries to share practical, actionable insights and refresh your spirit to help you navigate this new world to achieve your goals – no matter how you define success.
Here's a sample of what you'll experience:
How to redefine your unique personal executive presence with authenticity, confidence, and decisiveness
Everything you need to know about the future of women in the workplace from McKinsey & Co.
Lessons learned on why organizational DE&I and allyship efforts fail and how to engage male leaders
Plus, you'll be in great company. Interact and network with scores of women in insurance from all over the country.
Only insurance/industry professionals who are registered with the CLM are eligible for this special discount. Please note that the CLM will not issue a refund if the person has already registered for the Women's Forum and paid the full registration fee.
Use code RISE22 when registering to take advantage of this offer!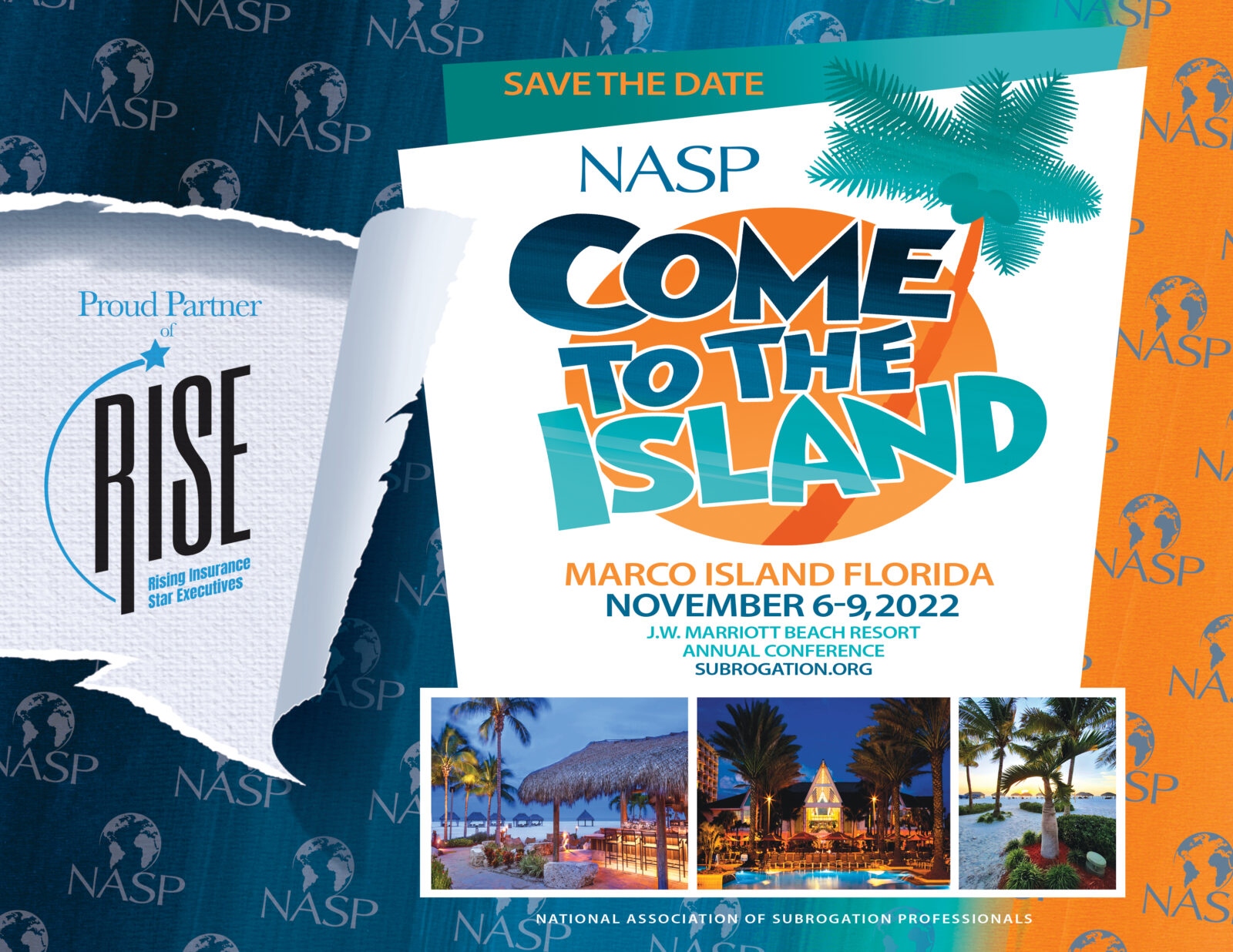 NASP 2022 Annual Conference
NASP is hosting their 2022 Annual Conference on November 6-9th in Marco Island, Fl. Educational sessions will take place over two days with a diverse slate of industry speakers. They will be presenting on a variety of fresh and current topics in focused tracks dedicated to Auto, General, Health, Management, Property, Product Liability, Subro Fundamentals, and Workers' Compensation. Additional programming, entertainment, and events will take place over the four days of the conference.
Learn more about the event here or Reserve your room now.