By: Donna Friis, PE and Brad Gronke, EdD
The First Step
There will be awards and recognition throughout your career as you excel. When you resiliently pursue your own vision of superlative quality, and consistently exceed your goals, people will notice. Some may not enjoy the public recognition. A simple thank you is good enough for these individuals yet others enjoy being a public example to follow and lift people up with them. Recognition is a natural human need and according to Maslow falls just below our self-fulfillment needs as a psychological need. Esteem needs such as prestige or a feeling of accomplishment can come through many different forms of recognition. One very valuable source of recognition is from a promotor. Think of a cheerleader at a football or basketball game. They want nothing more than to have their team win the event, or at minimum, a friendly enthusiastic and vocal supporter. They are not the referee and cannot control the rules of the game. They are not the coach and cannot improve the technical skills of the competitors. They are promotors. They will motivate with everything they have to encourage their team to win. Promotors in the professional world are very similar. Promotors work very hard to ensure visibility for their people both inside and outside of their organizations. Have you ever wondered what people say about you when you are not in the room? Promotors inform anyone that will listen to them that you are the best person for whatever is being discussed. As you build your career, find as many promotors as you can. While you are building your own leadership skills, advocate for those deserving of recognition too. Be a promotor.
The Best Award
One of the greatest recognitions personally received was when it came from a mentee and someone that was promoted. A personal note communicating that an impact had been made in someone's life. They were changed because of the relationship, time, and effort that was put forth. They were successful. Their success is our success as promotors and mentors.
We have these formal terms such as promotor or mentor. Do we all really know what they mean and how we can achieve our own best awards through our work in these areas? Exploring the true meaning and value of the relationship are the specific areas of focus for this journey. Setting out on our journey we will come across some additional questions like can you be a promotor and mentor, for the same person or are they mutually exclusive? We all have time constraints, should we be promotors or mentors? What about the investment of time by mentee? Lastly, it's always important to know we are just getting started!
We need to look forward and see the importance of goal setting. What steps do we need to take to find our next mentee? Will they find us? Just remember, if someone doesn't look like you, they probably don't think like you, and if they don't think like you, they can help you think differently![1]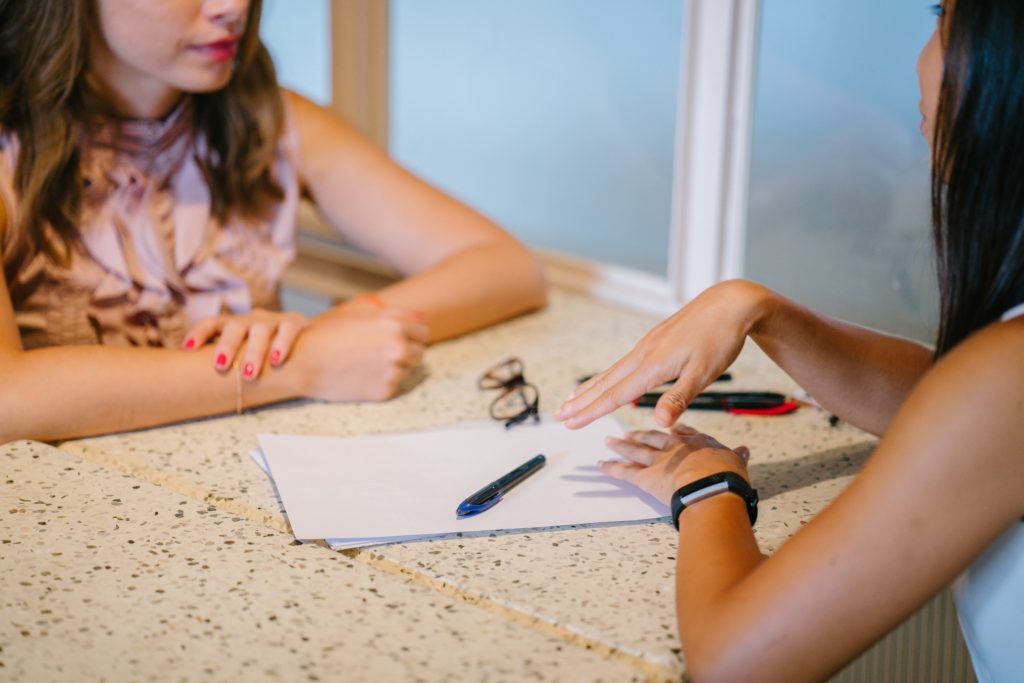 Subtle Differences Make All the Difference in Mentorship
There are intentional needs for each of the ways to provide lift to others. Building people can be very rewarding but before we begin doing so, we must understand how we can do so. Mentoring relationships need some very specific focus areas in order to achieve successful, measurable outcomes. There are seven total focus areas for the mentor-mentee relationship including transparency, authenticity, time commitment, process, feedback, accountability, and intentionality.[2]
A mentor and mentee need to allow themselves to be transparent about the relationship. There needs to be an understanding that there will be a safe space created for growth and development. Boundaries should be established clearly at the start of the professional relationship with the understanding that keeping an open mind will allow growth to happen. It's okay to be a little vulnerable. Sometimes people are scared when they hear the word vulnerable. They may think that if they are vulnerable they are weak. Quite the opposite is actually true. When we open ourselves up, we are being authentic. We need to realize what we don't know could fill mountains yet we still have a lot of information we can learn from each other. An authentic leader can easily invoke trust from their peers. Creating a safe space allows the mentor-mentee relationship to be more authentic and allows for the efficient use of everyone's most precious commodity, time.
When mentoring we want to ensure that each session starts and ends on time as well as we keep our promise to meet when we say we are going to do so which builds trust. Starting and ending each mentoring session on time is about respecting everyone involved but it is also about following a process.
There are several different processes for mentorship available to utilize. We will not dive deep into each of those now but will leave that for future discussion. The specific process that you implement is not as important as your commitment to follow the process once started so that you do not get distracted. Focus your journey on what's important now.[3] In many processes and in all mentoring relationships there needs to be a feedback mechanism without either participant in the relationship becoming defensive. Instead of feedback, I like to think of it as feedforward.[4] A mentor wants to always improve and grow just as much as a mentee. Feedforward is a concept to be able to help identify opportunities and build upon strengths through goal setting. This reinforces another part of the process likely present no matter the one chosen, having your mentee selecting goals and writing them down. The concept of feedback, at best, offers a sandwich approach with a positive observation of past performance, a negative one, and then ending with another positive observation. Instead of focusing on past performance use feedforward to focus on the future.
In considering goals and writing them down as a part of most mentoring processes there also needs to be accountability. Mentors should be positive leaders and engaging their mentees but being positive is not nirvana. Showing your mentee professional love and commitment through positive reinforcement requires holding them accountable throughout the relationship.
The last piece of good mentoring summarizes approach to each of the previous focus areas and that is intentionality. Setting up clearly defined roles, goals, and boundaries at the onset of the mentoring relationship with intention will yield the most successful outcomes for all involved.
Be intentional about your transparency, bringing your authentic self into the relationship, time commitment, following the process, feedforward, and holding each other accountable.
These are the basics for a successful mentoring relationship. 
Once we know the basics of mentorship, we can then see the advantages of finding a mentor and serving as one. We learn from each other. We will build upon our technical skills through mentors that are in our same area of professional focus and industry. Mentorship does not have to be only about technical skills; it can and should be about human skills as well. We will not call these soft skills as they can be very real and some of the most challenging to learn so we will call these human skills. Human skills can include active listening, empathy, holding effective courageous conversations, intelligent disobedience, being a partner follower, and many more. These essential skills for growth and development can certainly be learned by someone in your same professional focus area and industry but why limit yourself.
The world is massive and yet becoming smaller by the second through global organizations as well as technological advancements in communication. Seek out mentees and mentors within your professional focus area and outside of it as well. Success will come through the mentoring relationship not because of what your mentor does each day but because of why your mentor does it. The passion is what drives us to get out of bed each morning with an attitude of gratitude. You don't need to limit yourself to just one mentor or mentee either. Learn from as many as you can. Make an impact in as many lives as you can. Just remember your time commitment. It's also okay to say no in order to produce a quality relationship. As you build your career, find as many mentors as you can. And, as you are building your leadership skills, increase the knowledge of those willing to listen and learn. You owe it to yourself to increase your knowledge, you owe it to the world, to help others be great by being a great mentor.
---
[1] Bakalar, Kristin, Subtle acts of inclusion, In2Risk, 2020
[2] Fitch, Beth, Effective mentoring, 23 March 2018
[3] Holtz, Lou, Winning every day: The game plan for success, 1998
[4] Hirsch, Joe, The feedback fix: Dump the past, embrace the future, and lead the way to change, 2017
https://cdn.riseprofessionals.com/wp-content/uploads/2021/05/28171251/pexels-mentatdgt-1311518-scaled-1.jpg
1708
2560
Amy Cooper
https://cdn.riseprofessionals.com/wp-content/uploads/2023/01/28161650/Rise-Redesign-Logo-Blue_Website-Header-250x250-1.png
Amy Cooper
2021-05-24 11:12:53
2021-05-24 11:12:53
Rise Above: Exploring the Differences Between Promotors and Mentors