Technology Taking Industry by Storm to Offset Adjuster Shortages
In the 2000s, claims adjusters had plenty of practice when it came to hurricane responses – answering calls for Hurricanes Charley, Frances, Ivan and Jeanne in 2004 and Dennis, Katrina, Rita and Wilma in 2005. These storms produced record numbers of claims for the property insurance industry, which employed many staff adjusters and contracted independent adjusters before a 12-year hurricane drought occurred.
During 12 quiet years through 2015, the industry lost many of the contracted catastrophe independent adjusters – including many who went into other lines of work. Those that did not leave may not have remained up to the task of completing vigorous field inspections. Meanwhile, as the drought caused overall claims volume to decrease, the industry saw no need to add independent adjusters to the pipeline.
The resulting shortage of hurricane-experienced adjusters prompted industry ingenuity as hurricanes re-emerged in 2016, 2017 and 2018, including Harvey, Irma and most recently Michael. Because most insurance carriers require a minimum number of years of experience before allowing an independent adjuster to deploy to a major storm, therein lies a problem in the industry.
Emerging Technology Fills Gaps
As the industry adapted to the shortage of adjuster resources, it has turned to emerging technology to fill the gaps. Many of these technology solutions deliver claims services faster and cheaper than traditional methods – and in some instances with a higher level of quality.
The first step in transforming technology is to focus on the segmentation of claims during the assignment process. It is mission critical to understand the types and number of claims that will be received during an event to ensure that you leverage the most appropriate resources. Up to half of claims likely will be low-severity, such as damage from power outages, tree limbs or wind-damaged roof shingles, trees or fencing. If identified during the first notice of loss, they can be routed to a desk adjusting team to handle by phone, instead of by a catastrophe field adjuster. This will free the catastrophe field adjuster to handle more complex claims.
[Technology] will free the catastrophe field adjuster to handle more complex claims. 
There certainly will be claims segmented incorrectly or found to be too complex to handle by phone, but still not so complex as to engage a catastrophe field adjuster. For these claims, an emergency licensed adjuster, or a catastrophe field adjuster with less experience than normally required by the carrier, can be deployed to use a scoping assistance tool connected to a smart device – again saving adjuster resources.
This leaves the carrier with only about half of total catastrophe volume that requires fully-trained, experienced adjusters and there are additional savings to be made here, too. The next step in transforming technology would be to facilitate the catastrophe field adjuster in the handling of their assigned claims. There are many products available in the marketplace that can be downloaded to a smart device to assist in the scoping of the loss that will make the adjuster more productive and help them provide a higher quality estimate of the damages.
There are many products available in the marketplace that can be downloaded to a smart device to assist in the scoping of the loss that will make the adjuster more productive and help them provide a higher quality estimate of the damages. 
Aerial Imagery Is Transformational
There are estimating tools that can provide aerial images of structure, and include dimensions that save the adjuster time taking measurements to write an estimate for roof damage. If it's not available for a particular structure, a drone can accomplish the same task.
Aerial imagery can be transformational technology in other ways. Many vendors conduct flights over damage after catastrophes and offer images that can be used to further segment claims by severity, including obvious total losses. Focus can be placed on specialty large-loss adjusters, or those with the specific skills to handle severely damaged structures.
Many vendors that provide aerial imagery will offer the data so that it can be used by carriers' Geographic Information Systems (GISs). Once loaded, the GIS data can provide detail about geographies with the worst damage, allowing yet another segmentation of the claims based on geography so managers can better assign adjusters.
GIS can identify policyholders who have reported a claim versus those that have not. If there is an area that has significant damage, the policyholder may not be allowed to access the structure to determine the amount of damage. The carrier can use this information to report a claim for the policyholder and then can independently control the segmentation/assignment as well as to drive the level of activity they want from the impacted area. If the damage is severe enough, the carrier, utilizing highly skilled desk adjusters, may be able to start the adjustment process for total loss structures, which will speed up the adjustment process and settlement for the policyholder.
The future of claims-handling is changing and more and more emerging technologies will help to increase the productivity and the accuracy of producing quality estimates for desk adjusters. It is important for all adjusters to embrace these new technologies and adapt their adjusting skills to keep up as new technologies are developed.
About the Author: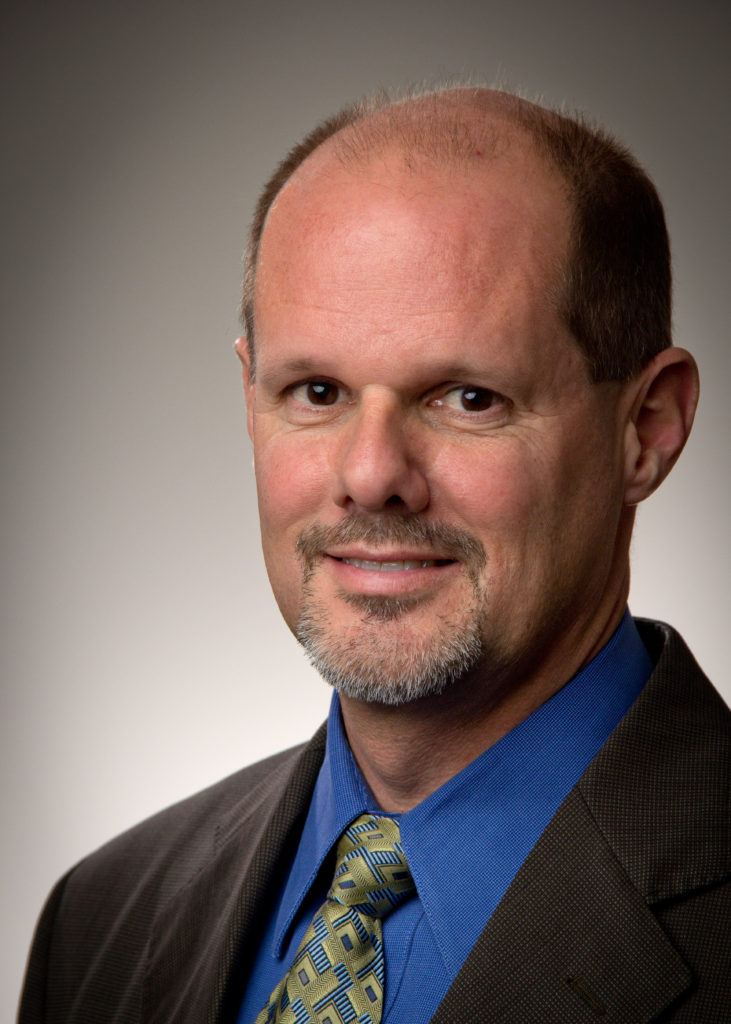 Jay Adams is Chief Claims Officer at Citizens Property Insurance Corporation, responsible for overseeing all claims operations, including the Non-Catastrophe and Catastrophe Claims, Commercial Claims, Disputed Claims, Vendor Relations and Special Investigations units. He previously served as the Senior Director of Claims, where his focus was on the development of the Citizens Insurance Suite ClaimCenter®, the claims management system used by Citizens.
Adams has more than 20 years of insurance experience in underwriting, portfolio management, claims and business analysis. Prior to joining Citizens in 2009, he served at Nationwide Insurance Company for 19 years. There, he oversaw the design and implementation of a new large-loss claims-handling process, implemented direct repair and water mitigation programs, and merged multiple claims teams into a single unit.
Adams earned a Bachelor of Science degree in finance from Virginia Polytechnic Institute.
https://cdn.riseprofessionals.com/wp-content/uploads/2018/11/28172446/drone.jpg
627
940
Amy Cooper
https://cdn.riseprofessionals.com/wp-content/uploads/2023/01/28161650/Rise-Redesign-Logo-Blue_Website-Header-250x250-1.png
Amy Cooper
2019-08-02 04:34:10
2019-08-02 04:34:10
Technology Taking Industry by Storm to Offset Adjuster Shortages