Rise Above: Exploring the Differences Promotors And Sponsors
By: Donna Friis, PE and Brad Gronke, EdD
Leaders should always be working on their succession planning. A critical role for a leader is to develop their protégés so that at any moment the protégé can assume the role the leader once held. The success of someone you have as a protégé is your success as a leader. A promotor can only be someone that has the power to influence decision makers. You may have been a promotor to someone and not realized it or perhaps you thought that you were mentoring. We will explore the possibility of being both but first let's continue to work to define this role of a promotor in detail. Promotors will provide opportunities for their protégés to be visible and practice senior leadership skills such as offering visions for the future during a meeting. If a meeting is an executive level one have the protégé, come with you to the meeting and observe how you conduct yourself. Encouraging them to speak up during the meeting, if appropriate, is another path for your protégé, supporting what they are saying. Prior to the meeting, prepare your protégé in advance by letting them know insights for success. You are preparing your protégé to advance to the next level and step into your role or another advanced role by believing in them. A promotor will push the protégé to achieve their full career progression possibilities. A promotor is a talent developer and all leaders should seek out people to promote. A promotor will be the leader to provide you significant visibility, access, and influence to shape your career path. Have you ever wondered what people say about you when you are not in the room? Promotors inform anyone that will listen to them that you are the best person for the role. Promotors and mentors are both important and now we can start to see some differences between the two as well as we covered mentorship in our first part of this series. There is a third role to play in talent development, which is that of a sponsor.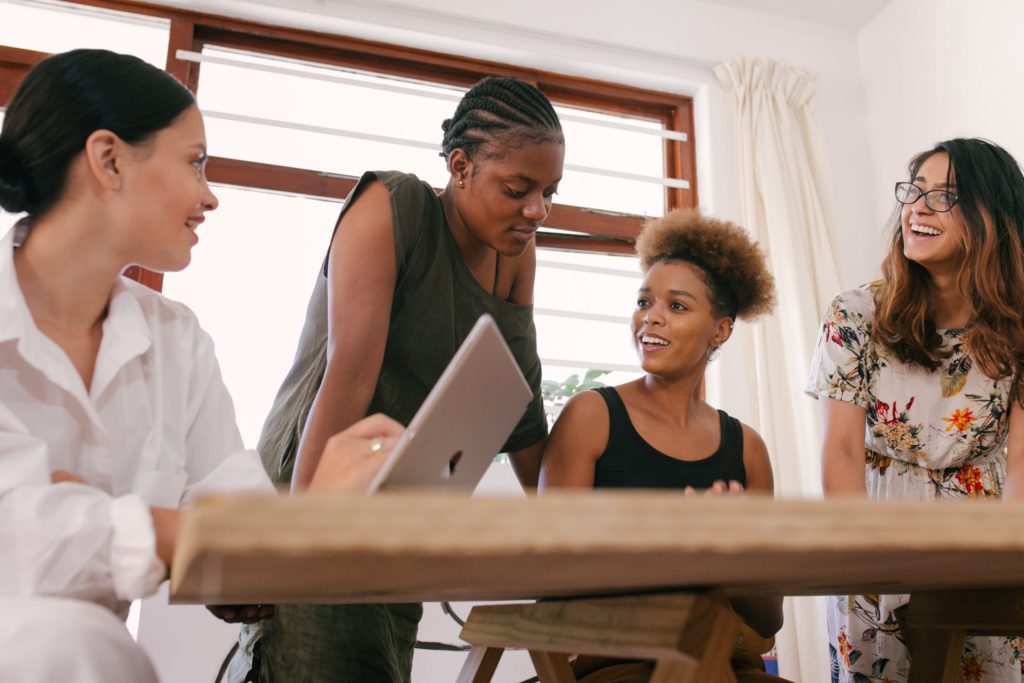 Sponsors will work very hard to ensure visibility for their people both inside and outside of their organizations. A sponsor will open a door if one appears closed to you, help you build a chair or even give you're their own so you have a seat at the table. When you just read that, did you picture a particular gender? Go back and read it again. Notice that the sentence was intentionally gender neutral. Sponsors can be anyone from any background! Now we are starting to see the differences between mentors, promotors, and sponsors.
One without the Other
The roles of mentors, promotors, and sponsors can be but do not have to be mutually exclusive. There are rare instances where someone is at the same time a mentor, promotor, and sponsor to one particular individual. The intersectionality of these roles does occur and each provides influence. A promotor and a mentor can both provide advice, make introductions, provide guidance, and more. There are some clear differences through as well. Mentors offer advice and guidance through a growth process without the power to advance the career of their mentee. A mentor alone cannot provide a promotion. Promotors have direct authority to affect change. Sponsors can remove obstacles in the way through their influence and create greater visibility.
86,400 Seconds
There are only 86,400 seconds in the day. Sounds like a lot, right. Then why do many of us feel like we are always running out of time. Time is the most treasured commodity. It can never be replenished. We all need to be intentional about how we spend our time. We discussed the importance of the time commitment involved in a mentor-mentee relationship. There is time involved in being a promotor and being a sponsor as well. So how do you decide to become a mentor, a promotor, or a sponsor? How do you know if you have enough time? Careful review of each of the descriptions will help you gain better understanding of the time commitment. The specific process that you follow during a mentorship program will also influence your time. You may have a facilitated process or a more free-flowing process. The particular process will need to be analyzed so you are aware of the time involved before committing to your mentee. Quality over quantity is how demonstrably superior outcomes are reached. Mentorship will take up the most time of these three roles but will also be the most rewarding in that you will see the most growth of your mentee and learn from them as well through the process. Serving as a promotor will be less time consuming then mentorship, as generally the person you have, as a protégé is someone that you lead on a daily basis. Intentionally deciding to have them as a protégé will take some time commitment yet it is essentially a part of your succession planning process and role as a leader. The least of these roles that will be an investment of your time is that of a sponsor and can still feel very rewarding when the person you are sponsoring achieves success. Remember, you were the one that made it happen for them. You said their name when someone asked who should lead this project, who should we hire, who should we promote, who should lead us into the future.
Quality over quantity is how demonstrably superior outcomes are reached.
Back to the Future
There are areas we did not cover in these articles and hope to do so in the future. We have not covered the various processes available for mentorship. We left for discussion specific mentor and mentee character traits. We did not dive deep into what it really means to be an active listener. Steps for finding more mentors, promotors, or sponsors while mentoring, guiding protégé's, and sponsoring others we did not address. These concepts and more allow for the continuation of further scholarship on the topic of mentorship, being a promotor, and sponsorship. Remember the journey of learning never stops, the light of knowledge will never be extinguished.
All paths chosen, mentor – mentee, promotor, or sponsor, be open for learning to occur. Have the attitude that you could fill mountains with the knowledge you have not yet gained. Learning happens when we are in a safe space, vulnerable, authentic, and ready for change. This pathway is not for everyone but if you reflect and believe you would be a good mentor (or mentee), promotor, or sponsor we implore you to take up the challenge. The success from it will be one of the most significant recognitions you will ever receive.
https://riseprofessionals.com/wp-content/uploads/2021/10/diverse-women-4.jpeg
1500
2250
Amy Cooper
https://riseprofession.wpengine.com/wp-content/uploads/2022/06/Rise-Redesign-Logo-Blue_Website-Header-250x250-1.png
Amy Cooper
2021-10-15 12:46:51
2021-10-15 12:46:51
Rise Above: Exploring the Differences Promotors And Sponsors