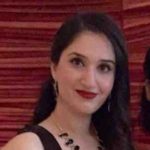 In a recent discussion on the "Glass Ceiling" we explored the various factors that impact women in the working world. As you can imagine, one of the biggest issues for women is managing a family and a career. Being a mom of 3 amazing, energetic young children and working full-time on a career, this topic is very near and dear to me.
There are so many different facets that can be discussed within this topic alone. Instead of focusing on the issues and the struggle (and the struggle is real!), I would like to offer more of the "how to" when navigating the waters of juggling a family and a career. For me, it comes down to 3 major components:
Figure out what YOU want out of your job/career: There are folks who enjoy what they do. They want to come in and do their job well enough, earn their paycheck and go home. And if that's all you want, that is perfectly OK. Then there are folks (like me) who strive for more. We want to progress and grow in our careers, be challenged, make some sort of an impact. Our careers are our "baby" too. And when you make this choice you realize that your children are not an obstacle in your career path. In fact, they force you to have structure, organization and balance so that you can happily participate in both aspects of your life.
Have a support system: We don't have super powers and we can't do it alone. For instance, most nights I am able to pick my kids up and spend some quality time. However, on those occasions where I must work late or travel, I am fortunate to have a husband who can manage the kids and things at home when I'm not around. If he needs assistance, I have relatives and babysitters on standby. Not everyone has relatives that can assist but we live in a time and place of endless resources. Daycare, nannies, housekeepers etc. Where there's a will, there's a way, and it comes down to choices. Figure out what you need to make it easier on yourself and then make it happen.
Align yourself with the right employer: Find someone who understands your desire for growth and affords you the opportunity to learn and be challenged (in the right ways). An organization that supports your goals and provides a path for career progression but then also understands that at times, flexibility is required. Just like you sometimes have to work late, sometimes there's a school show in the middle of the day and you can't miss seeing your 4th grader in his lederhosen! When juggling the various elements of life, there's a give and take and a good employer understands that. Especially, when you are a high performer, people tend to want to work with you and around your needs.
It's about figuring out what drives you, what you want and then making the choices to make those goals a reality. It's important to maintain a healthy balance of work, family and self throughout the process. Just remember that balance doesn't mean every day will feel balanced, but that overall you make time for the most important things to you, and in the end those choices balance out.