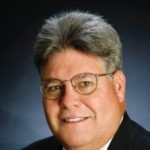 Author: Kevin Hilyard,  RISE Advisory Board
My career has spanned several decades. Through the years I've watched the Property and Casualty (P&C) industry change significantly. It could be argued that the Claims function has undergone the most transformation within the insurance industry. Claims has evolved from what was once a relatively minor component in the insurance equation to a place of critical importance for most carriers. As price has become a bigger consideration in the consumer's prioritization of purchase preferences, Claims is now viewed as a key differentiator for those companies that choose not to compete solely on price. For a carrier that competes on value, market differentiation is paramount as a means to maintain market relevance. Therefore, the Claims department is front and center in a value proposition that relies more than ever before on a company's perceived ability to deliver superior customer service while managing cost and mitigating loss. This phenomenon has expanded opportunity and improved compensation for Claims professionals.
When I speak of Claims, I'm including associated functional areas such as SIU and Legal. As these Claims functions earned greater significance over the years, the various roles within Claims went through an evolution. Claims went from an occupation to a profession. I'd offer that much more is required of a Claims professional today than in the past. There's more for a Claims professional to master today compared to my earliest days. In addition to all of the traditional technical Claim knowledge that's required, Claims professionals today must be much more technologically savvy and they must hone their interpersonal skills to such an extent that they create delightful customer experiences. Today's Claims professionals are given greater responsibility and more authority to gain efficiency and enable better customer solutions. Again, today's Claim professional's work environment and compensation is a reflection of a higher expectation.
Along the way the Claims community has become more diverse. This isn't just a reflection of a changing demographic. Companies have actively and deliberately sought to become more diverse and inclusive as a strategic business imperative. In doing so, a company expands its talent pool, broadens its perspective, and relates better to all of today's consumers. A crucial element of diversity involves generational differences. This is brought on by the swift pace at which our more experienced Claims professionals are preparing and/or choosing to retire. There's an emerging race to attract new talent and transfer knowledge.
As Millennials enter the Claims profession, enlightened organizations are adapting their work environment to accommodate young professionals. Flexible work schedules, working remotely, relaxed dress codes, focusing on fitness, enabling community outreach, etc. are becoming common place. Business methods are also changing with younger associates in mind. Claims professionals today are given a voice in the things that affect their job. This was unheard of when I entered the workforce. Robust feedback loops are being installed to ensure that expectations are understood and that associates are kept informed. At the same time, associates are now encouraged to provide their leaders with feedback in reverse. Training is changing rapidly too. Technology has begun to take the place of the classroom. Education has become more just in time and more virtual. Knowledge Management systems are becoming the norm. Machine learning and artificial intelligence are responding to the knowledge transfer imperative. Robotics will assume a Claims professional's most tedious activity and release associates to focus on the higher return and more complex elements of their role.
This is a time of excitement and energy within the Claims industry. The role of the Claims associate has never been more sophisticated or more professionally rewarding and the opportunity for career growth will only increase over the next decade. This is the best of times for the Claims profession.