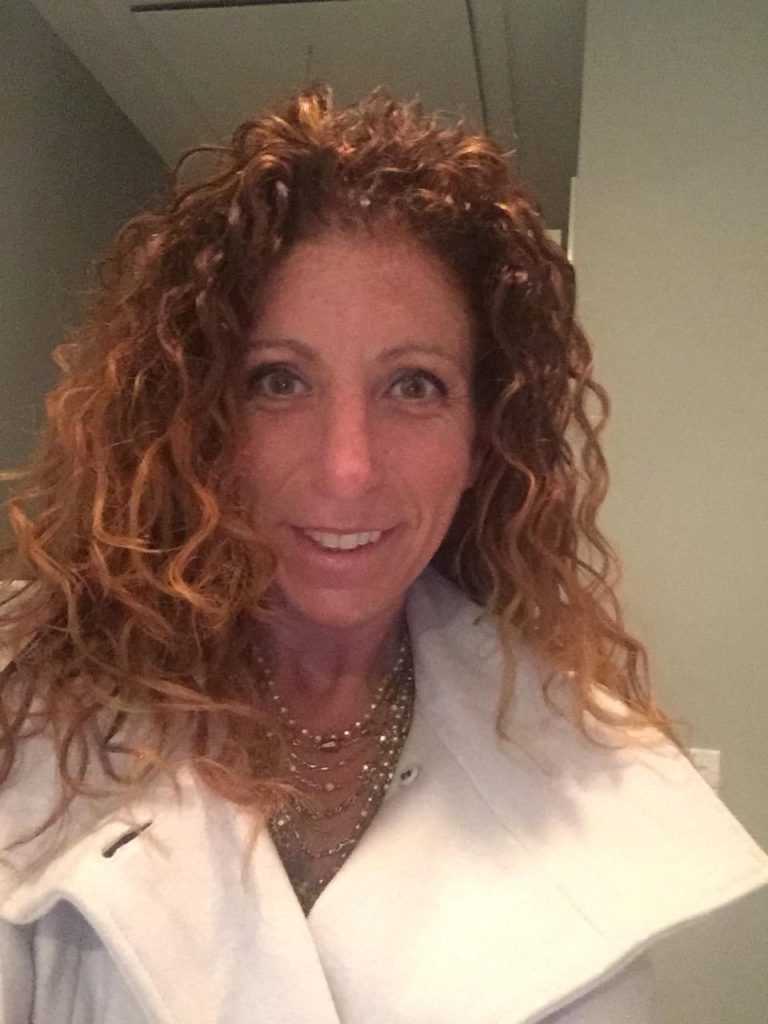 Stacey Jurado
Claims Casualty Manager
Atlas Financial Holdings, Inc.
Stacey spent time with RISE founder, Amy to discuss her daily routine along with some advice for the new insurance professionals entering this space.
What is your morning regimen?
I get up at a quarter to 5 am, and my regimen is: coffee, shower, and play with my dog for a while to clear my mind to get ready for the day.
What is your commute like?
I'm very fortunate, I live less than 5 miles from the office so drive in.
What is the first thing you do when you start your work day?
The first thing I do is get some administrative tasks done. I get in before everyone, so I am able to get all my end of day reporting from the previous day done. This way I'm ready to field whatever people need when they get in.
Who do you work most closely with?
I'm in the casualty department within claims. I have one supervisor and a total staff of 11. Currently I'm looking to fill 2 open positions. I work most closely with my team, legal staff, and outside counsel. I also have one property damage adjuster as well.
How do you balance meetings, email, solving problems, and your own tasks?
I try to schedule my day, and I allow certain times for different activities. Each person has a specific time, so if they need attention, we can address it at their time. I live by my calendar, both personally and professionally.
Lunch?
Lunch is usually at my desk. It includes a coffee run which takes about 15-20 minutes to reset and refocus, gets me outside for fresh air, and allows me to step away, because that is important.
You never get through a day without ______.
Having plans change. You must always be ready to roll with it!
Can you name an innovative solution that made a huge impact for your area of responsibility?
We're using an outside vendor to manage our legal billing, and we moved to flat fee scheduling, which gives better control over spending. I used this before at a prior company and it works very well. I'm also working on putting in place an early settlement bonus. I'm going to tighten up the plan because it will benefit both us and our outside counsel, and it will cost less in the long run.
What changes in the role of technology have you noticed in your department? Does this change the skills you hire for?
We're now paperless so that gives people the opportunity to work pretty much from wherever. Everything is more advanced so we look for people who can be more independent. We do have several people who work from home remotely several days a week.
What is the most rewarding part of your job?
The most rewarding part of my job is seeing the results and seeing people succeed professionally. I enjoy winning cases. I also enjoy building rapport with others in other departments. Watching peers receive promotions is amazing. Seeing my team expand their roles is the best, because that's how I got to where I am today.
What is your biggest motivation in getting up every morning to do it again?
My family is my motivation. I just want to make them proud. My mother owns her own successful business so I've always wanted to make her proud.
When you were 18, did you envision this to become your career?
This is definitely not what I thought I was going to be doing. I don't think I had a clear vision at 18. I would encourage others to find something they are passionate about. Just be open to try things because that's the only way to figure out what you love. I happened to fall into it, but I love it. Insurance is much more interesting than it sounds! People have a preconceived notion that insurance is boring. No two claims are the same, and you constantly have to think outside the box to come up with innovate ways to achieve the results, whether it's utilizing resources that have served you in the past or finding an outside vendor. Insurance is anything but cookie cutter.
What advice would you give to other women who might be considering a career in insurance?
Work hard! Try to get as much exposure as you can, whether that's working in different departments or forging relationships with other departments. Become well rounded so you become a resource. Surround yourself with the people you want to emulate. Don't be afraid to ask for help
https://riseprofessionals.com/wp-content/uploads/2019/02/WEEK-2.png
1123
794
Katerina Garavito
https://riseprofession.wpengine.com/wp-content/uploads/2022/06/Rise-Redesign-Logo-Blue_Website-Header-250x250-1.png
Katerina Garavito
2019-02-28 06:00:15
2019-02-28 06:00:15
A Day in the Life of…