This week we are sharing the story of Alex Clay, who shows us how a little empathy goes a long way. He truly embodies the traits of a leader and is an example to follow. Serving your community is the greatest service of all.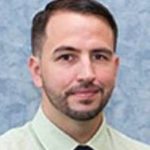 During Hurricane Sandy I rolled up to a house that looked like all the others before. I rang the doorbell and there stood a woman in her early 30's holding a baby. I conducted the inspection and afterwards sat down to explain my findings. When she told me that her husband had passed away unexpectedly the month before and she was going through this all by herself. I provided her my personal phone and took the time to help her through the whole claim process for several months. We still communicate to this day.
Treating people with empathy can make all the difference in their lives and you never know how much it could mean at the time. We're in an industry where we deal with people during a crisis. Thank you Alex for showing up the right way!