Intersectionality Awareness Spotlight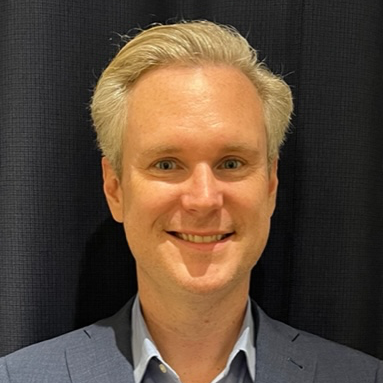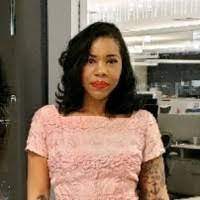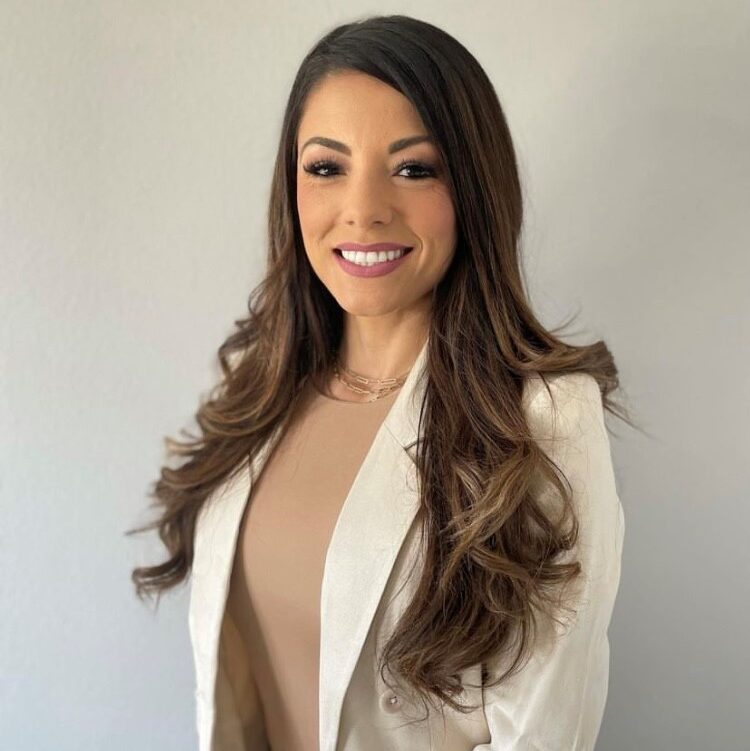 Has it been difficult to bring your authentic self to work while working in the insurance industry?
Tom: I've been very fortunate to work with and for people who have been supportive and inclusive during my career so far.  In my current day-to-day, I rarely feel as though I cannot be myself, but that has not always been the case.  I clearly remember early in my career struggling to decide how much of myself to share.  In one internship interview, a perceived-straight male interviewer kept pushing to talk about hockey rather than my experience or the details of the internship. Because of the power imbalance, I did not feel like I could simply say that I don't care about hockey and I was there to talk about an internship.  I tried to play along, uncomfortable the entire time, and ultimately did not get that internship.
I also remember when the Supreme Court handed down the Obergefell V. Hodges decision. I was at my desk at work and I could feel my world shift around me.  It was amazing to me that my coworkers didn't appear fazed at all while the possibilities for my entire life had just changed.  My manager was understanding, and let me take the afternoon off to go celebrate, but I was struck by how something so important to me could seem so ordinary to others.
Ryanne: At the beginning of my career, I found it challenging to live my truth in the workplace. Partially due to a lack of understanding of how to be authentic at work in work environments that were not inclusive. As I began to progress in my career, I started placing emphasis on the importance of authentic living in the workplace. I sought out careers at companies who had a clear appreciation and dedication to cultivating an inclusive and equitable environment for all employees.  Along with placing greater expectations on my employer, I also dedicated time to growing as a person. This change has impacted me positively both in and outside of the workplace. By reflecting on all the distinct components that contribute to who I am, I found it impossible to stifle my true self, regardless of the setting.
Kellie: No, not really.  I am authentic as to who I am.  I pride myself in being adaptable to any situation and in any social environment. My background was not based in insurance so I have grown up in this industry and am extremely proud of the transition and change I have personally witnessed in insurance.                                        
a. If it has been difficult, has it changed over time and how?
Tom: Over time, I feel that I have established my career enough to feel comfortable showing my true self in professional settings.  I think we still need to do a better job of giving young professionals implied permission to do the same.
Kellie: The difficulty has been instilling change in an industry which has existed for generations.  I strive for constant evolution and change and sometimes this can be difficult.  In our business unit we look to challenge the norms and ideals.  I challenge my team to change their normal thought process and be creative in bringing new ideas to the table. I believe everyone in the organization should have a seat at the table. We have seen change from so many recent events we want to stay cutting edge in our thought process and in front of those industry changes.
b. If it's changed, how have you adapted to the change and why?
Tom: Being LGBTQ means that you're never finished coming out.  Every interaction with a new person brings with a split-second decision of whether it's safe to acknowledge my self.  I have become bolder with age and stability in my career, but there is always a question of whether sharing my self will mean not getting an opportunity, or creating a negative impression of me.
Kellie: This industry has always been very male dominant.  It took me a few years to establish myself in this field as a young woman and build the confidence to accomplish our goals.  Not only have I adapted, but I also realized that I would need to educate myself in order to be taken seriously and hold conversations with executives.  It is important to me that I hold a good reputation in the industry where men and women will respect me and my position, and understand how hard I worked to earn the position that I am in.
In what ways has the industry moved closer to acceptance and inclusion?
Tom: Speaking from my experience, the insurance industry has followed broader business trends in supporting diversity.  Being LBGTQ doesn't elicit overtly negative responses, and the majority of my colleagues treat me with respect.  But we need to do a better job of giving visible examples of diversity within the industry, for both LGBTQ individuals, and other historically disadvantaged groups.
Ryanne: The industry is starting to understand the need to have representation within in the company and in its advertising. Obviously, there are certain companies who place a greater emphasis on equality and inclusion, and I am proud to work for a company who values the differences in each employee.
Kellie: This industry has evolved over the years. It is great to see a very diverse industry where there are women and people of color in leadership positions.
a. What steps are still needed?
Tom: Recently, a colleague from another company referred to "Diversity, Equity, and Belonging."  It really caught my attention, and I asked him about it.  We both agreed that belonging is a much better goal than being simply included.  To me it represents a glimpse of what steps may still be taken to make all insurance professionals feel like they have a place in our industry.
Ryanne: I feel there is a lack of representation in the LGBTQIA+ community. While we are growing accustomed to seeing more wide-ranging faces, ages, and sexes in advertising for insurance, there is a distinct lack of LGBTQIA+ targeted marketing. This is a missed business opportunity but more importantly, it continues the alienation of a large segment of the population.
Kellie: We need to continue to strive for leaders with open minds, who want to give everyone the same opportunity, regardless of race or sex. If the candidate brings something different to the table, new ideas, great culture and a teamwork mindset, they should be considered.
Do you ever face micro aggressions at work related to who you are and how you identify?
Tom: Absolutely yes, and that's not to say that people are intentionally mean or discriminatory.  Often it takes the form of assumptions that a partner is opposite sex, or that all families consist of parents and children.  On rare occasions there are assumptions that gay men are less masculine, but I haven't seen that overtly in recent years.
Ryanne: Unfortunately, I face microaggressions frequently. I work in a department which sometimes interfaces with people who are not accustomed to interacting with people outside of their immediate circle. When I encounter these conversations, I try to use them as learning opportunity. Responding in love rather than frustration typically diffuses the situation and deters the offending party to putting up defenses.  This was not always my tactic. I used to ignore the comments, but I then realized the disservice to myself by internalizing feelings and how that was impacting my self-image and mental health.
Kellie: I have in the past, but I believe its how we respond is what sets us apart and shows growth and maturity.
a. If so, how do you handle the offenders?
Tom: For me, as long as I feel safe and secure in the interaction, I'm happy to gently correct the assumption. On occasions when I don't feel secure, or if I'm not up for a potential debate, I may let the comments pass.
Kellie: I would remind them how long it has taken me to get to this point in my career and the endless hours and sacrifices I have made to set myself apart from my peers.
b. Has your approach changed at all over the years?
Tom: I'm more willing to be vocal these days.  I think that's partly due to the current stage of my career, changes in the industry and business environment, and my own perception of the need to stand up against a political climate that is less assuredly friendly.
Kellie: Definitely. I do not feel the need to explain or prove myself to someone who doubts my potential. I know the value I bring to the company I work for. I know how hard I have worked to get where I am, it reminds me to always stay humble and work harder to continue proving people otherwise.
What advice would you give your younger self beginning your career in insurance?
Tom: Self-advocacy is not the same as rudeness.  One can stand up for oneself without burning bridges.
Ryanne: I would advise young Ryanne to network. For the first few years of my career, I kept my head down and completed my work. I did not attempt to build bridges or foster work relationships. Engaging in networking has had an immediate and substantial impact on my career and I am grateful I now understand its importance.
Kellie: I would say don't be intimidated, by anyone. Regardless of their position. There are so many opportunities and doors to open, don't sell yourself short. Continue to educate yourself and stay hungry. Don't ever get comfortable.
Do you see yourself represented in your peers and/or leaders in the insurance industry?
Tom: Truthfully, no.  A friend recently asked me if I know anyone LGBTQ in the insurance industry, and I had to think very hard to come up with 2 names, and I didn't feel confident that either of them would be comfortable with my sharing their names without explicit permission.  There is a distinct lack of LGBTQ visibility in my experience in the insurance industry.
Ryanne: I feel the industry is getting better but as always there is room for improvement. As a black woman I see us mostly represented in frontline positions. I would like to see a greater emphasis on creating a track for black female employees to transition into management and executive roles.
Kellie: Yes we are beginning to see more women and minorities In leadership positions as the Indutry evolves.
Do you feel that your voice is heard in the insurance industry?
Tom: I do. Whether because of my employer, or because of my work with industry professional groups, I do believe that I am able to participate in our industry regardless of my identity as a gay man.
Ryanne: I am blessed to sit on the National Leadership team for [email protected]   I have access to executives and senior leaders who often serve as a catalyst for changes to improve the workplace for all. I value my position, because I know my voice is being heard and I am able to advocate for my peers.
Kellie: Yes, in my specific field, but we need more strong voices advocating change in the industry.
https://riseprofessionals.com/wp-content/uploads/2022/12/Untitled-design-44-300x169-1.png
169
300
Tori Snoddy
https://riseprofession.wpengine.com/wp-content/uploads/2022/06/Rise-Redesign-Logo-Blue_Website-Header-250x250-1.png
Tori Snoddy
2022-09-15 10:06:08
2022-12-14 19:36:02
Intersectionality Awareness Spotlight