National Veterans Month Spotlight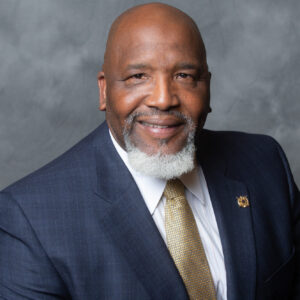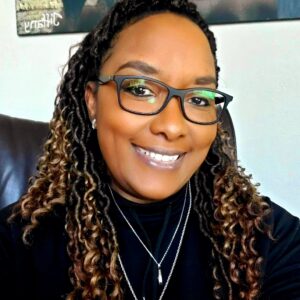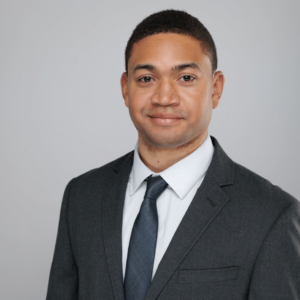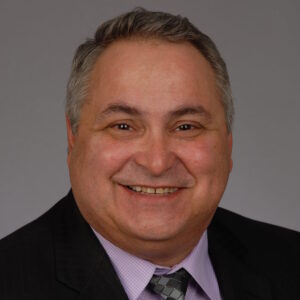 How would you describe your leadership style? 
Carey: Servant Leader – If I support my team, together we will achieve.
Debria: My leadership style when managing projects or mentoring previous co-workers was to lead not only by example but also with a "together we rise" approach.  I have found that being a strong leader with an understanding that the team is what fosters success and ultimately brings loyalty and gets the job done.
Dontye: A leadership style that utilizes a flexible approach to provide colleagues with the confidence needed to learn, perform, and encourage themselves to accomplish goals and overcome the challenges set in front of them.
William: My leadership style is to be as fluid as possible given the situation and the individual or team that I am leading. I strive to blend a combination of Democratic, Coaching, and Visionary techniques as best fits the environment. My overarching goal is to be supportive and motivate my team to accomplish more than they think they have in them. There is nothing more satisfying than seeing sustained progress and development.
Do you believe that style is influenced by your time in the armed forces?  If so, how? 
Carey: Yes. Military members are asked to do many things and the commitment could be the ultimate sacrifice.  Understanding that, each military person deserves no less than the all of each member of the team and especially the leader.  I can't express how proud and honored I am to have served.
Debria: I do believe that my style of leadership was influenced by my time in the armed forces. The armed forces are where I learned how to work as a team and understanding that each role is important in the success of completing the task. 
Dontye: Being in the Nuclear Submarine Force has provided me with the patience, technique, and confidence to adequately enhance teamwork collaboration to lead and accomplish objectives under pressure.
William: My leadership style was most assuredly influenced by my experiences, and the people with whom I served. Interacting with peers and superiors from all walks of life exposed me to a variety of leadership styles and practices. Moreover, it also impressed upon me how every individual responds differently, and a good leader is adaptive to the needs at hand.
Do you see yourself represented in your peers and/or leaders in the insurance industry?
Carey: We're getting there, I know and have known great leaders in the industry.  Acknowledging and acting on opportunities to expand opportunities to all is important and I see forward looking leaders embracing and leaning forward into DEI efforts as other improvements are also embraced, such as Customer Service, Technology, acknowledgement of climate impact are all examples.
Debria: I do see some representation but there's not that many veterans in the insurance field that I have come across. 
Dontye: I see myself being represented amongst my peers and leaders of productive leadership in the insurance industry.
William: Yes, in my thirty years in the insurance industry I have had the pleasure of working alongside many people who have served in all branches of our military. Each has imparted upon me different lessons learned.
What skills make veterans uniquely qualified for careers in Insurance & Risk Management?
Carey: Flexibility and adaptability – the force multiplier that always make the US military a premier force in the world is the quality of its leadership.
Debria: Veterans possess strong skills like teamwork, attention to detail, getting the job done, and a solid work ethic.
Dontye: Veterans of all branches of the military acquire skills to quickly adapt to new settings and challenges, incorporating teamwork, and utilizing risk management methods to safely perform tasks in a fast-paced environment.
William: Veterans acquire the skillsets that allow them to create and implement analytical approaches to any situation. Even more importantly, veterans understand that plans do not always come together as initially laid out, and they have the ability to overcome and adapt to achieve success regardless of any obstacle.
What advice would you give to veterans applying for positions in Insurance & Risk Management? 
Carey: Learn to translate your valuable military skills into a conversation.  Sometimes we can be a bit regimented and uncomfortable talking about ourselves that it may seem difficult to actually explain how talented a young NCO or Officer may be because the focus is so much on team versus individual achievement.  I think our military remains an untapped resource as military members transition from service to civilian life.
Debria: I would encourage them to use all the skills that they were trained to do and make sure to highlight those skills when applying for insurance industry positions.  Veterans know how to think through a task and come up with the best solutions.
Dontye: I would encourage veterans to invest time in understanding how their experience serving our country can relate to serving the needs of society by applying for positions in the Insurance and Risk Management industry.
William: Do not be reluctant to be genuine and allow your service record and work experience to speak for themselves. The life skills you gain while serving in the military are transferable to the insurance industry in a number of ways: empathy, meeting strict deadlines, working with a variety of people, and above all else protecting what matters most to people in their time of greatest need.
https://riseprofessionals.com/wp-content/uploads/2022/12/Untitled-design-57-300x180-1.png
180
300
Tori Snoddy
https://riseprofession.wpengine.com/wp-content/uploads/2022/06/Rise-Redesign-Logo-Blue_Website-Header-250x250-1.png
Tori Snoddy
2022-11-02 13:51:22
2022-12-14 19:33:16
National Veterans Month Spotlight