15 Tips To Excel At Your New Job: Your First Day, Week, And Few Months
By: Daria Zand - Insure National Intern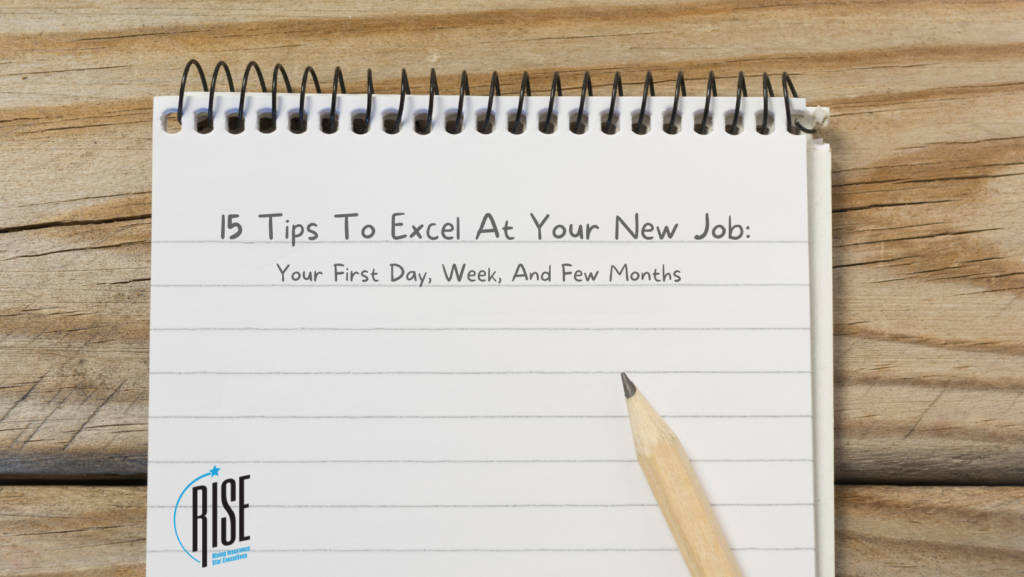 Just inked your name on a job offer letter? Congratulations!
New beginnings like this can seem daunting-but don't fret. You can still feel confident and prepared while entering the unknown. And while it's important to succeed in your new position, it's also important to thrive in your new environment.
Here's a guide to help you on navigate the start of your new chapter:
---
The First Day
First impressions are lasting and difficult to sway. Understand the importance of this and plan accordingly.
1. Test run everything
You can ease your nerves and ensure a smooth start by testing everything you'll need to do on your first day.
If you're in person, plan your commute so you will arrive 15-30 minutes early. Waze and Google Maps have helpful features for calculating or planning a drive. If you really want to be prepared, test drive your commute before your first day so you can be familiar with the route, because there's nothing more unnecessary than missing an exit.
If you're working from home, test your computer/laptop, especially if your work provides one for you. Test your internet connection, your computer software, and other equipment you'll need to use for the job the day before or a few hours before you are set to start.
2. Prepare your first day attire
Pick out and try on your outfit the night before you start your job. Your clothing and general appearance communicate a message about you. Make sure you choose a clean outfit that you look and feel confident in!
3. Take notes
You will be exposed to a lot of new and important information on your first day. You will also probably have a lot of questions to ask! Carry a notebook and writing utensil with you to write these things down. While writing notes on your phone is convenient, it can send the wrong message.
4. Be available for lunch plans
Keep your lunch plans open. Lunch is an opportunity to socialize! You may get an invitation from a co-worker or there may be pre-arranged lunch plans. You might feel inclined to invite a co-worker to join you for lunch. While the first day can be overwhelming, try to refrain from excluding yourself. Try to plan to meet with a few coworkers virtually if you work from home!
5. Be attentive
As hard as it may be, keep your attention focused throughout the day. You will experience copious amounts of information being thrown at you on your first day. Be present and act like a sponge- soak up all this information. Check yourself periodically that you're actively listening and being attentive.
---
The First Week
You've survived the first day, now it's time to make the most of your first week.
1. Introduce yourself
Brush up on your elevator pitch­- you're going to need it. An elevator pitch is a short but effective explanation of yourself. Here are a few questions to guide you: Who are you? What do you do? How did you get to where you are? Try to make it appropriate and relevant to your career. And remember- keep your handshakes firm, not your demeanor. A cordial and enthusiastic introduction can go a long way.
As you meet new people during your first week on the job, you're going to introduce yourself frequently to these people. Others will probably do the same. Try your best to remember the names of the people you meet. You can help your memorization by associating a person with something notable they said (i.e., Julian the baker, Ali from Toronto, Mabel the dog lover).
2. Build rapport
If you've memorized the names of your colleagues, you've already made the first step towards building a good relationship with them! All jobs require teamwork at some point. When that occasion comes, having pre-established relationships with your teammates will make that process less challenging and more effective. Even when you're not actively engaging in teamwork, rapport creates a more pleasant work environment. Having peers to rely on when you have questions, need favors, want feedback, etc., and vice versa will be helpful and beneficial for you.
3. Know your role
You know your title, but do you know your role? Speak to your manager to get clarity. Figure out what your role consists of, what your responsibilities and expectations are, how your job performance will be assessed, and what resources you need to do your job well. Establishing this at the very beginning of your career is essential. This will help eliminate unnecessary confusion and wasted effort.
4. Understand the company
Knowing its background, structure, and culture (which includes its personality, mission, and values) will help you comprehend your company's identity and how your behavior should align with it.
Specifically, many companies have an organizational chart that explains its operating structure. Inquire about the operating structure and ask your manager to explain how it works. Get a sense of how you fit into the big picture and where there are opportunities for growth.
5. Learn your benefits
Sometime during your first week, learn the basics of your benefits. Here are some topics to inquire about:

Health, vision, and dental insurance

Sick leave, time off, and holidays

401(k) or how to roll your 401(k) from your previous job

Opportunities to get involved (volunteering, team bonding, work-related travel, etc.)
---
The First Few Months
Hopefully, you're getting settled in nicely by now. Let's continue that precious momentum into the next few months.
1. Seek a mentor
After familiarizing yourself with your co-workers, prioritize finding a company veteran who can provide mentorship to you. Seeking someone who once fulfilled your role or fulfills a role that you are interested in would be especially beneficial. Once you've found a sufficient individual, humbly and politely ask for their guidance. Clearly discuss their capacity to mentor you and what you hope to learn from them. Ask them to meet with you periodically in the future for development and feedback. Then, profusely thank them if they agree to this feat.
2. Avoid Gossip
Engaging in gossip in the workplace can be tempting, especially if you agree with what's being said. But refrain from this. Realize that you interact with your coworkers very often, and conflating your relationship with any one of them over an off-handed comment would not be worth the hassle.
If you have an issue with a coworker, approach them or a higher-up with the issue rather than venting your disapproval with your peers. Have a firm stance in deterring gossip for the sake of your company and your integrity.
3. Set boundaries
During your first few months, you will probably say "yes" frequently as you aim to build good relations and make a good impression. Don't make this a habit. After you've got an understanding of your role and responsibilities, and your workload, recognize your abilities and your limits. Prevent yourself from feeling overwhelmed by saying "no" when it's appropriate.
Divulge with your teammates that you will abide by your work hours and your non-work hours accordingly. Therefore, only check and respond to emails during work hours. This will be a preventative measure against potential burnout. Preserving your well-being is essential for growth and longevity.
4. Assess your progress
After you've experienced your first few months on the job, look back at what you've done and how you've done it, and where there's room for improvement. To further, ask your manager or mentor for feedback. While it may seem daunting, it will be beneficial to you and will probably please and impress your higher-ups. Have an open mind and don't take any comments personally. Instead, see it as a good thing that you're receiving constructive criticism rather than a reprimanding, and see it as an opportunity to grow.
5. Set goals
A great way to foster professional growth is to set goals for yourself. Once you've gotten the swing of your role and workload, realistically contemplate goals that you want to and can achieve. Aim for long and short-term goals. Whether it's to master a certain skill, or grow your network, or achieve a promotion, setting goals may help keep you engaged and motivated.
Create accountability by either sharing your plans with your mentor or teammates and setting specific times to conduct your goals and measuring your progress on them.
The End of the Beginning
As you assimilate into your new workspace, be patient with yourself. Mistakes are inevitable as you find your footing. Don't fixate on them. It matters more how you respond to them rather than the fact that you've made them.
Instead, acknowledge how far you've come. Because out of all the potential candidates, you were chosen as the new hire. Believe in yourself and know that your best is yet to come.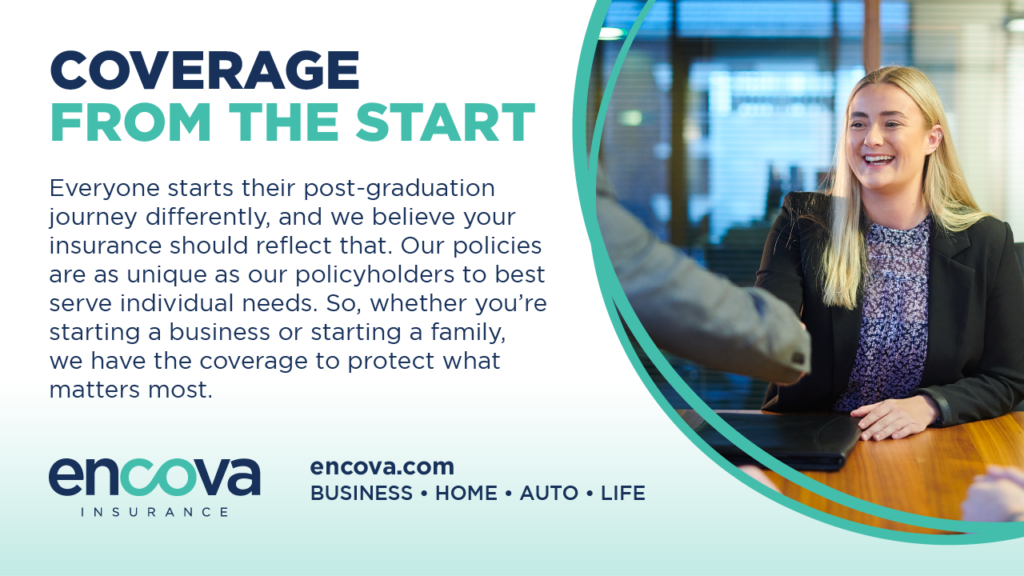 https://riseprofessionals.com/wp-content/uploads/2022/12/15-Tips-To-Excel-At-Your-New-Job-Facebook-Cover.png
924
1640
Tori Snoddy
https://riseprofession.wpengine.com/wp-content/uploads/2022/06/Rise-Redesign-Logo-Blue_Website-Header-250x250-1.png
Tori Snoddy
2022-10-18 11:23:09
2022-12-14 19:34:52
15 Tips To Excel At Your New Job: Your First Day, Week, And Few Months